08-02-20

7:00 am

- 09-02-20

4:00 pm
06-03-20

9:00 am

- 08-03-20

4:00 pm
01-05-20

6:00 am

- 04-05-20

4:00 pm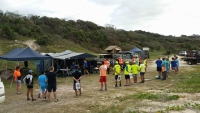 This registration form is only for the Clubs Trip Attendance Sheet.
You will need to Register online at www.ficu.org.au (registrations are open now)
You will also need to book your accommodation direct with Dilli Village. We suggest getting in early to avoid disappointment.
The Fraser Island Cleanup Website is now live.
Once you have created your user profile on the website and activated your account you can purchase your vehicle registration via the shop menu.
Check out the event time table here https://www.ficu.org.au/event-timetable/