Moreton Island Camping / Glamping Trip - Sept 2019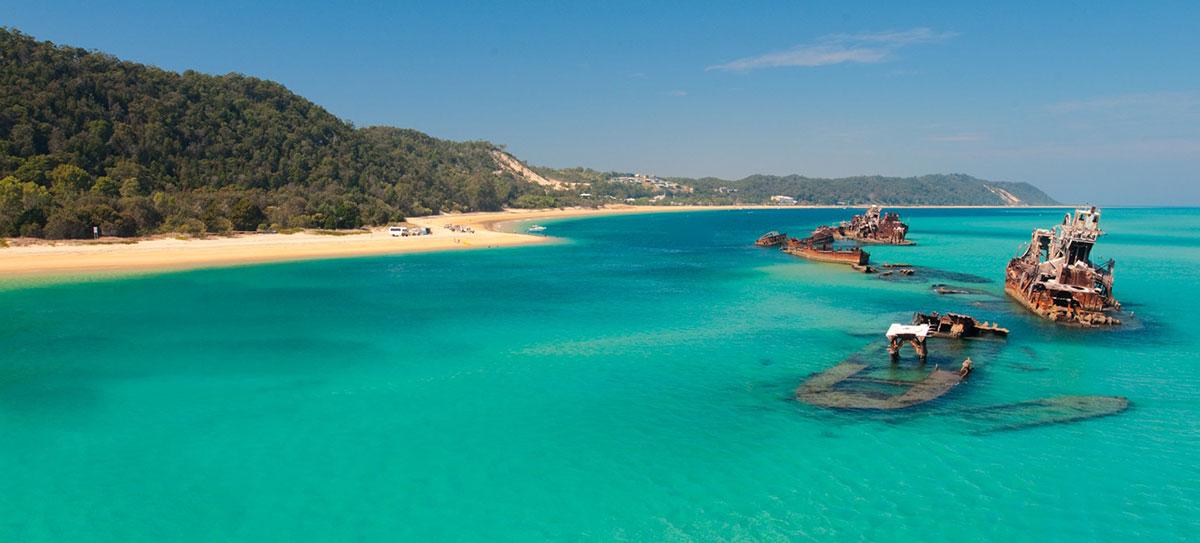 Trip Leaders: Colin Aston with Don Bambry
Barge - Book your own barge, book online
Some will be travelling up on Thursday and returning on Sunday
Location
The beautiful Moreton Island is on the doorstep of Brisbane City in the pristine waters of Moreton Bay. The island has no sealed roads and has all the facilities of a mainland destination. This trip offers a choice of either camping or glamping. The Castaways resort has Glamping tents that offer 2 and 4 berth accomodation with bathroom facilities and there is a well equipped camp kitchen for all your catering needs. Whilst sitting around the fire on the beach is the norm for this trip we do however have a restaurant night on the Saturday night at Castaways and finish with some Cold Rock Ice-cream supplied from our sponsor.
What you need to book:
You will need to book the ferry
You will need to book a campsite or Glamping accomodation
You will need a permit to drive there.
These can all be purchased online through Moreton Island Adventures. Just Google "Escape the Fake"
Cost:
Return ferry, accomodation and permit "packages" may be offered closer to the date but the rack rate fro these are currently
Car Permit $51.60 (for a month)
Camping $6.55 per person per night or $26.50 per family per night.
Glamping 2 Berth @$350 3 nights and 4 berth $500 3 nights.
Ferry price depends on your vehicle but will be around $100 each way.
We will all pitch in with a few dollars to get firewood and the cost of a trailer to carry the wood and the fire pits.
Things to do.
You will see whales, dolphins, turtles and maybe a Dugong.
Great site seeing
Fishing off the beach
Swimming and kid friendly lagoons and beaches
Fully stocked shop, cafe.
Easy to medium driving conditions
Beachside camp fire and Solid Gold Hits Music List.
Complimentary Ice-cream dessert night courtesy of Club sponsor Cold Rock Springwood and Indooroopilly.
Historic sites and lighthouse.
Trip Details
| | |
| --- | --- |
| Trip Date | 05-09-19 |
| Trip End Date | 08-09-19 |
| Vehicle Quantity | Unlimited |
| Registered Vehicles | 7 |