Details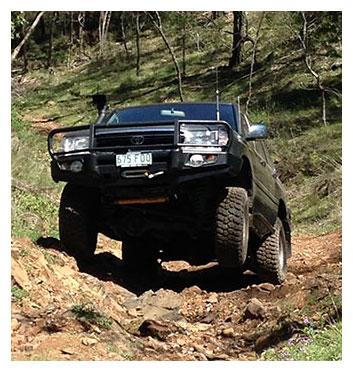 By Lester & Nella Gerner
Our party of ourselves (Nella & Lester) and visitors Selina and David arrived at the campsite at about 11am. All others had arrived much earlier and were already out on the tracks. Hence due to this chronological anomaly we had imposed on ourselves, we had automatically become scribes for the trip!
Details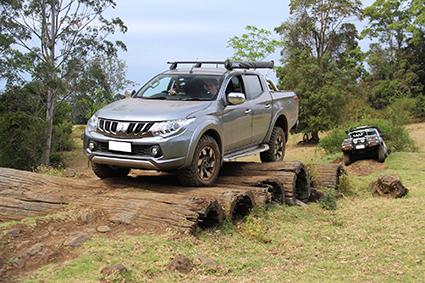 By Don Bambry (I apologise in advance for the length of this report)
Trip Leader: Ian (every color but) Brown
Prologue
A few weeks before the Levuka Trip, Bryan Davis removes a superfluous item from the front of the engine of his trusty best of British. The Land Rover could do without it and as it was simply a bolt on item, Bryan removed it, thriftily keeping the bolts for spares. Within the hour, a small, nearly invisible, drop of oil seeped out of one of the bolt holes. Slowly but steadily increasing in volume.
Yes, Bryan and Jill were looking forward to the Levuka Trip in just a couple of weeks.
Details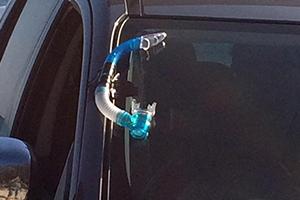 By Don Bambry
"Whales, Dolphins and Surf Lifesaving"
Who would have thought that within an hour of Brisbane there would be a Pacific paradise with sandy white beaches, resorts, pristine ocean and wildlife on land and sea all at your fingertips.
Details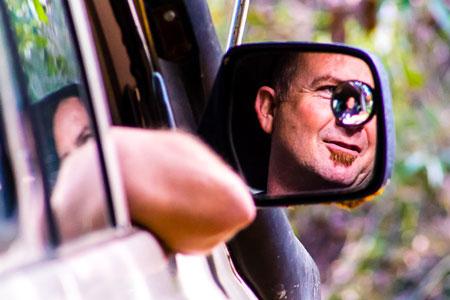 By Prado Geoff
Thanks to some early promo photos and a video clip released by the recon team interest has been growing for the monthly club trip. Everyone had been hoping that a week of rain will not be cause for cancellation, however no stand down was issued, so it's game on.
Our meeting place is CJ's at Wamuran 8.00am for an 8.30am start, no need to rush as I have already been nominated for the trip report. Some how Romana and I arrive early but it is fun to watch others arrive and tentatively ask if they are the last…
Details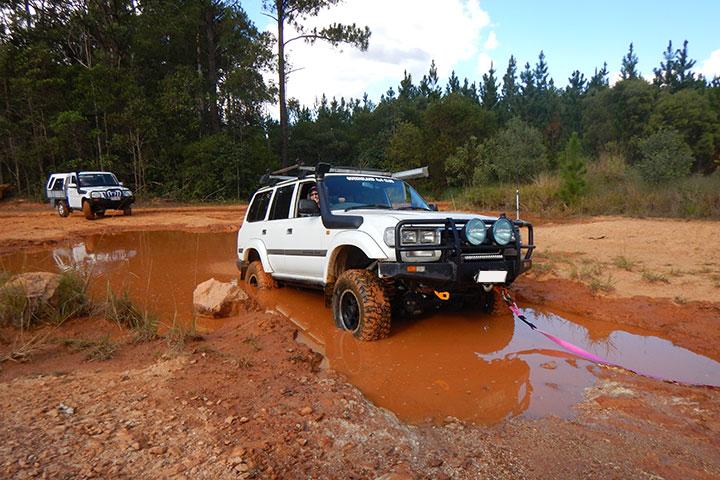 By Jacquie Colhoun
or alternatively known as the Diamonds Driver Training with Brisbane 4WD Club May 2017.
"I will if you will" is how any good story will start especially for women, normally from men it is "here hold this…."!
This is how Charlene and I agreed to participate in the Brisbane 4WD Club's ladies Basic Accredited Driver Training. Cherie quickly followed when she found out we were doing the training (safety in numbers).
Details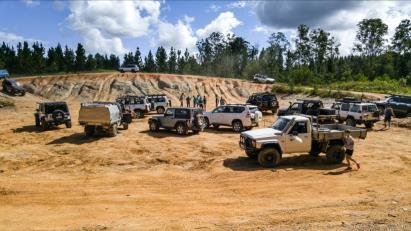 by Geoff Long
The trip invite said "Glass House Mountains Sunday Drive with Rod and Jeremy—let us entertain you." What type of entertainment were the boys promising, adventure, comedy, drama? Did the boys deliver? Read on to find out…
Our meeting point was at the Caboolture BP. First to arrive at 6.00 am and so secure trip report immunity was Harli with another ten cars including visitors Ben and Sandra rolling in around a respectable 8.00am.
Details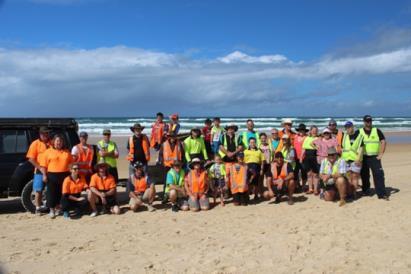 By Charlen Brown & Ross Brown (no relation!)
The Fraser Island Cleanup (FICU) trip was a long time in the planning. Charlene Brown and David Mier started on the FICU committee just after the 2016 Fraser Island Cleanup had finished. The club registered interest in February 2017 with final numbers submitted in March. The vehicle permits and camp tags turned up in April – one month out from the event.